At Muse The Salon our commitment to quality and beauty services ensure our clients a great value and high quality service. From the best hair services to expert skin care we are Tampa bay best beauty salon
With years of experience and continuing education in the hair and beauty industry, our dedicated staff is ready to serve you and your beauty needs. We will help you achieve the best look, and deliver just the right services . Complimentary consultations are available. We also offer different price services to accommodate your budget. Call right now to schedule your appointment.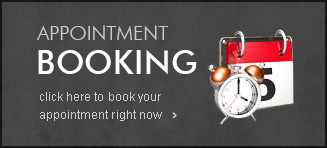 Hair Texturing
Quality texturing services and products for beautiful hair. These services allow to change the structure of your natural hair, allowing coarse hair to become soft, frizzy hair to become smooth or strait hair to turn wavy. The possibilities are many.
Watch Video

Hair Perms
Long Hair $95 to $205
Short Hair $65 to $95
Perms have come a long way since the 80s . These days, perms can be fine-tuned to give you exactly the kind of wave you want. You can get perms that just add body to fine, limp hair; you can get loose, sexy waves or you can go for the corkscrew curls that many straight-haired girls covet.
BioIonic Hair Straightening System
$250 to$ 450
Complimentary consultations are available to discuss if you are a candidate for this service.

This Japanese system of straightening hair uses ion technology that leaves the hair soft and more manageable. Complimentary consultations are available to discuss if you are a candidate for this service.
Hair Relaxing
*price upon consultation
Our goal is for your hair to always look and feel its best. This is the reason we carry a variety of the best relaxers available. We can then select the one that is suitable for your hair needs. We always recommend a full consultation prior to this service.
Return to Top
Service Policy
To ensure prompt service appointments are always desirable but walk-ins are gladly accepted. If you need to cancel an appointment we appreciate at least 24 hours notice.

813-258-2558